Wednesday, September 30, 2009
1. The different prices are for Crystals/Colour/AB, in that order.
2. Pls refer to Swarovski colour chart for shades, quote the names of the shades u want when u place ur order.
3. Some colours are only available in certain sizes at the time of posting. This may change and I will update the status accordingly. If you see numbers on the chart, that means only stones in tht size are available at the time of posting. This may also change when the supplier has the stock.
4. Pls double click on the pics for a bigger view.
5. Prices shown are after discount. Discount is not great as I have to take into account my holding cost. Kena beli banyak nk dpt discount.
6. I may not have all the available stones in the chart as readystock, those I don't have in hand, they have to be pre-ordered.
7. Min purchase to enjoy the discount is 20 pcs per colour, per size.
Trust
me u need quite a lot to embellish the body of ur tudung. For awnings only, 20 pcs would be sufficient.
8. For purchases of 100 pcs per size, per colour, further discounts can be arranged.
9. Pls email for availability, 100% payment is required upon confirmation of availability. Pre-ordered stones will require 50% deposit. In cases where wht u've ordered are not available wth the supplier, full refund of your deposits will be given.
10. Pls ask questions before u place ur order as no cancellation and returns will be entertained.
Thx!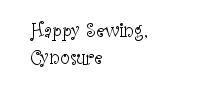 Posted by

JV Cynosure
at 11:08 PM
No comments:


Tuesday, September 29, 2009
Dear all,
Sorry I cldn't post the pics of the bling2 last night coz I came back after midnight yesterday. Kunun2 nak balik kul 9pm, pas tu clients dok borak2 and minum2 ...terpaksa la ku senyum pahit and endured! Insyallah malam ni akan ku usahakan.
Those yg nak order kain, shopping will be done as per normal le esok. So pls submit your FE by 12 noon esok. Semlm dh pergi. Yg beli semlm, esok akan ku post ye. Harap bersabar ye!
Thx and have a good week ahead!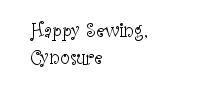 Posted by

JV Cynosure
at 8:15 AM
No comments:


Sunday, September 27, 2009
Ni kita pakai TCT made frm the Jigsaw Sheer Jersey. I like this size of TCT. Fizal (fan of TCT), kita tukar ur TCT design to this one from now on ek? Yg ni toncet tinggi camana pun, belakang tak tergantung (senteng). Ideal la buat kita!
Planning to wear this to work tomorrow with my black suit. Colleagues sure terkejut beruk le! Lol!
p/s Sorry muka kena block, sbb tak makeup!! Muaahahahha!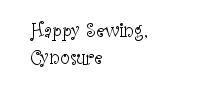 Posted by

JV Cynosure
at 10:34 PM
6 comments:


These are some net jersey fabrics that I bought during one of my mega shopping sprees. Very stretchy and available in limited quantities.
Circles with dark brown background net jersey
Enough for 1 Tudung CT (TCT) or CEAE style..nak panggil apa cutting yg tu ek??
Enough for 2 Tudung CT (TCT) or CEAE style.
Enough for 2 Tudung CT (TCT) or CEAE style.
Pls email for price and availability.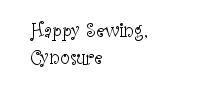 Posted by

JV Cynosure
at 1:20 PM
No comments:


Stripey Orange CJ
Jersey ni ada a few colours, RM40 per m, usual price RM54 per m. If ada yg interested jersey ni as Tudung CT as shown, or other styles, pls email for quotation. Pink - yg ni I dh reserve the jersey as an oblong for u!
Grey/black blingy net
Fabric ni ada sikit je lagi with me...I bought 2 m je kot. Sgt cantik as Tudung CT, jatuh elok je, or as CEAE style tu, or even as an oblong. Nama pun net kan, so yg pakai proper tudung, u need to wear an anak inside.
Jersey ni very exclusive, I bought 1 m aje during my mega shopping, so not available anymore. It's sheer at certain places, part yg ada tiny flowers tu dia clustered in jigsaw puzzle shape gitu. Pink - as promised, I've reserved one Tudung CT you frm this jersey!
CJ that is sheer at certain parts. I made a DeCynosure for my sis frm this jersey also. My mil pun order sehelai after seeing me in this. But of course hers will be made into a proper tudung la.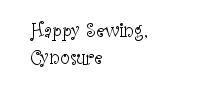 Posted by

JV Cynosure
at 1:11 PM
No comments: