Dear all,
Good news! Kedai now tgh sale, maka Jerseys ni pun tgh sale.
Frm RP RM38.80, my price to u is now RM32
. I love the texture of the kain, very smooth. Highly recommended!
The older printed jerseys tgh massive sale, RM33, B1F1 vs RM40 per m sebelum ni. Gila murah tu! Yg recent nya collection now is RM37 vs RM40 previously.
So order away ya!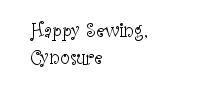 ,